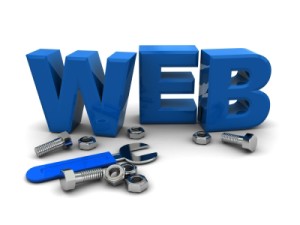 The types of IT jobs available in Web design are becoming scarcer and scarcer as technology becomes easier to use and the people using it have a better understanding of how to do it. The traditional role of IT technical support is becoming obsolete, but there is still a large market for cloud computing services and the automation of many tasks that once required a staff of employees. For example, cloud-based help desk software allows Web administrators to send customer support requests to external support websites such as Zendesk, Jira and Kayako.
Web Design Occupations
In Web design, the most important IT jobs are going to be project managers and programmers, and there will be a need for people to operate the physical servers and network infrastructure used to deploy websites. Database administration will continue to be a fast-growing occupation for the next ten years, and this type of programming work can be performed by developers or Web administrators, according to the Bureau of Labor Statistics. Most Web databases are relational databases that use the Structured Query Language, or SQL, syntax for storing, retrieving and altering data in a database.
There isn't a specific degree dedicated to information technology, and people working in this field will need degrees in computer science, Web development, computer technology, networking or a subject related to their careers. To become a project manager, students should get a computer science degree with a focus on business. Most colleges offer a business-track CS degree that follows roughly the same course outline as the other specializations except that several business electives are taken instead of science or programming courses.
To become a database administrator, students can get a computer science or Web development degree. A four-year CS degree usually isn't necessary for doing PostgreSQL, MySQL, Oracle or other database programming, but it opens many future doors for a career in IT that may not be open otherwise. To be a Web programmer, the only requirement is a Web development degree, which is a two-year associate's degree that covers application frameworks, user experience design and the business of Web design.
The Transformation of the IT Industry
The field of information technology was an important industry in the 1990s when technology was abstruse for the majority of people using it, but over the last 15 years, work for IT contractors has dried up and businesses have dramatically scaled down their IT departments, according to Tech Republic. Most people working in Web design don't have titles related to IT, and they simply occupy the roles of programmers, designers and managers. IT outsourcing companies provide services for a niche market that requires customer support, employee training and application hosting services, but this industry is growing slowly as most of these tasks can be performed by software.
Companies still have a need for IT specialists, and these positions usually require a computer science or Web development degree and involve writing and maintaining source code. The demand for workers with a title related to IT is driven by the remaining lack of technological understanding of employees, which is dwindling as older employees retire and younger employees enter the workforce.
Related Resource: Website Editor
The outlook for technology-related jobs is very good as most jobs require technical skills and familiarity with computers, but traditional IT roles will be harder to come by. To be qualified for the IT jobs available in Web design, you need the same skills that are required for Web designers and developers.