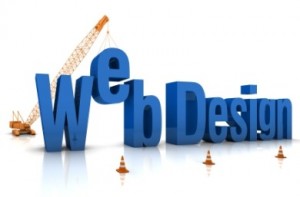 If you want to start working without completing a four-year degree, you may want to know about the jobs available with an associate's degree in Web design. The job outlook for Web designers is quite good, and the skills you learn in Web design school apply to several jobs in this field.
With an associate's degree in Web design, you can begin working while finishing your bachelor's degree or you can commit to a full-time career as a Web developer, designer or administrator without accumulating the additional student debt. The jobs available with an associate's degree in Web design are all closely related and depend on your particular expertise in a certain area.
Web designers need to have strong programming skills in a variety of languages, such as HTML, CSS, JavaScript, Flash, PHP, Python and Ruby. They also must be up to date on recent developments in graphic design, Web layout, 2-D animation, database administration, Web browsers and operating systems.
Associate's Degree in Web Design Specializations
While an associate's degree gives you less room to specialize your skills than a four-year degree, you can develop a particular area of expertise by choosing the right electives. Graphic design courses can help you become a better visual designer, while computer science courses can hone your programming skills. To maximize your chances of finding employment, a combination of strong programming skills with an eye for visual design is essential.
Since the growth rate for Web design jobs is expected to be higher than average, many positions will be available for designers with expertise mainly in a certain area, according to the Bureau of Labor Statistics. If you feel most comfortable spending long hours writing and testing code, you don't necessarily need to be a highly creative visual designer. While the same rule applies if you mainly want to focus on visual creativity, you still must have strong Flash, HTML5 and CSS3 theming and animation skills.
Job Outlook for Web Designers With an Associate's Degree
Web designers with experience designing websites for mobile platforms will be highly sought-after as a wide variety of screen sizes becomes more commonplace.
Without a four-year degree, more technical jobs won't be available. Web architecture, cloud application development, search engine programming and other more specialized programming jobs require a computer science degree. However, with a median annual salary of $62,500, Web designers earn more and have better job prospects than many more technical positions, with respect to the amount of education required.
Since many Web design jobs can be performed over the Internet, some jobs will be outsourced to overseas workers in places with lower wages. According to the U.S. Bureau of Labor Statistics, however, many companies plan to remotely hire employees in areas of the United States where wages may be comparatively lower than in major cities such as San Francisco or Los Angeles.
About a quarter of Web designers are self-employed freelance contractors, with the rest of these professionals working in a wide variety of industries, including finance, education, data processing and computer systems design.
Related Resource: Content Developer
With more people than ever using the Internet for daily activities, the need for Web designers is constantly increasing. When researching the jobs available with an associate's degree in Web design, consider the commitment required to become proficient in both programming and visual design.