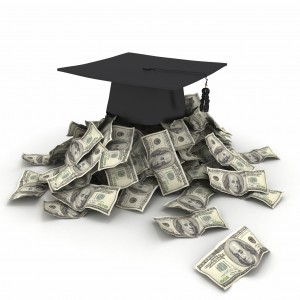 Paying for college is expensive, but with the scholarships available in web design, you can earn enough to pay for your entire program. Though you can take out student loans to pay for your education, you need to start paying back those loans just six months after finishing your studies. Scholarships award you money that you can use for your classes and any supplies that you need. Find out more about the scholarships for web design students and how you can use that money.
How Much is a Scholarship?
The scholarships available in web design range for just enough to buy a few textbooks to enough to cover an entire semester or more of college. Some of the more basic scholarships award students between $100 and $500, but some of those prizes award students more than $1,000. There are also web design scholarships that pay for your tuition for one or more semesters. You can even find programs that award you a scholarship for each semester or year that you remain in the program, but you'll need to reapply for a new prize every year.
How Can You Use a Scholarship?
Web design students can use their scholarship funds for anything that applies to their studies. Some of these programs send a check to the school that the school will then apply to the balance you owe. If you have a surplus on your account, the school will send you a check. Other scholarships will send you a check directly. You can deposit the check into your own bank account and use the funds as needed. You can use the money to purchase a new computer, software that you need for your classes and any other supplies you might need.
Types of Scholarships for Web Design Students
According to Federal Student Aid, which is an office of the Department of Education, there are merit-based scholarships, financial need scholarships and scholarships designed for specific groups of people. You might qualify for prizes because your parents are members of various organizations, you have a parent enlisted in the military or you are a minority student. Merit-based scholarships are usually open to students who demonstrate a high level of experience and talent in web design. If your parents make a combined income below a certain level, you might qualify for a scholarship based on financial need.
How to Apply
The scholarships available in web design come with different application requirements. Many of these programs ask that you complete an application and return it before a specific deadline, which is usually in the spring or early summer. Some scholarships designed for web design students also require one or more samples of your previous work. You can include samples of sites you created in your high school or college classes, a personal site you designed or blogs and websites you made for friends and families. The scholarship committee will take into account the skills and talents of all applicants when deciding how to award prizes.
Related Resource: Industrial Design
Web design courses teach you how to code and program sites, upload images and videos to websites and build sites for clients. These programs can take two to four years or longer to finish. If you find that you cannot afford the cost of the classes on your own, look at some of the top scholarships available in web design.