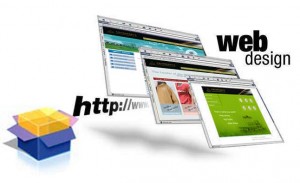 As aspiring web designers consider their college degree options, they often wonder exactly which qualities to look for in a web design school. There simply is no shortage of options when it comes to choosing a web design major at two-year and four-year institutions, but there are certainly some telltale signs that will make it easier to choose a reputable school with bright job prospects after graduation, according to US News and World Report. Before deciding on any university offering this particular major, consider the hallmarks of a good program.
Start By Picking an Accredited Program
The best web design school is one that offers a regional or national accreditation recognized by the U.S. Department of Education. This essential accreditation not only shows that the program is challenging and rigorous, but also that it meets the demands of the modern workforce. Students are also eligible for state and federal financial aid only if they attend a program that has secured recognized accreditation as defined by the Council on Higher Education Accreditation. Without this seal of approval, a program in web design carries almost no value to today's students.
Look for Programs that Offer an Internship or Co-Op Experience
The current economy is one that values more than just a traditional education in the classroom. Indeed, many of today's most prestigious web and graphic design firms want to hire recent graduates who come to them with the right combination of classroom theory and practical experience in an internship or co-op setting. Almost all of the best web design schools offer an arranged internship, with many requiring at least one internship experience prior to graduation. Some schools arrange co-op experiences, where students are paid to work a regular, part-time position in a leading firm. Both options are a great way to bolster career prospects.
Value Laboratory Experiences and On-Campus Networking
Work experience at an internship isn't the only way to build a valuable base of skills that will immediately translate to easier work in a professional design setting. Students should also look at their school's curriculum to see whether or not they'll be utilizing on-campus computer labs. These labs will allow students to put their theory and class notes to work in actual design applications, giving them much-needed context for when they begin working on client websites after graduation. On-campus job simulations, job fairs, and networking events, should also be a primary motivator for choosing any of today's available web design programs.
Make a Choice Between Two-Year and Four-Year Programs
Web design programs come in all shapes and sizes, but they can primarily be differentiated by how long they take to finish. Two-year programs offer more practical skills, but they may offer less experience than their four-year counterparts. On the other hand, four-year programs are more expensive than the shorter alternatives. Make an informed decision about whether a two-year or four-year degree option is the best one, and then look for schools that offer a great option for that program length.
Related Resource: Computer-Aided Design
It's Easy to Find a Reputable Web Design Program Nationwide
Web design programs continue to grow in number and in prestige, with various options being available in all 50 states. Whether it' a two-year degree or a four-year design program, students should keep in mind that the reputable, must-have qualities to look for in a web design school are essentially the same for both.