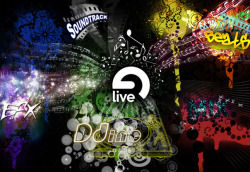 Though it may sound limiting, there are actually a variety of jobs available in audio production and engineering in many different fields. For example one who is an audio engineer might work in the movies or the music recording industry, according to the Bureau of Labor Statistics. There are many choices available for this fun and rewarding job.
What it Takes to Be in Audio Production and Engineering
Just in case you're wondering what it takes to be in audio production and engineering here are some important things you might want to consider:
Good technical skills
High attention to detail
Familiar with different types of sound gear
Use audio editing software
Experience with sound equipment such as amplifiers, loudspeakers, microphones and mixing consoles
There are also schools you can go to where you can get your degree in audio production and engineering. Generally degrees offered are bachelor's degrees and usually fall into two categories – the creative use of audio and carrying out research and development. Some schools may offer specialization in communications or business and coursework often includes audio technology, studio management, musicianship, music theory and acoustics and audio.
What Jobs are Available in Audio Production and Engineering
Once you've attained experience and maybe even a degree, you will be glad to know there are many kinds of jobs available when it comes to audio production and engineering. While the most common job is working in a recording studio, there are many other jobs out there for audio producers and engineers. They can also work in other venues such as television, theater, film, radio, video games and advertising. Their services might also be utilized for sporting events at schools, church services at houses of worship, and corporate meetings and conferences.
Some jobs in these different arenas include:
Tracking engineer
Editing engineer
Mixing engineer
Monitor mixer
Location recording engineer
Sound design
Voiceover engineer
Broadcast engineer
Dialog engineer
Stage sound
Audio editor
Related Resource: Computer Animation Jobs
Making a Successful Sound
Many professionals who work in the industry say the key to being successful as an audio producer and engineer is to attain the skills by doing it over and over again and that valuable experience can be gained just by watching others do their job, according to the Music Production Guide. They are required to have a basic understanding of how audio equipment works. While they might not get a lot of credit for their work since they typically work behind the scenes, their job is crucial to making a production successful. People know right away if something sounds good and when it does, it is usually because of the person in charge of audio production and engineering. If you enjoy the technical side of music and sound, you might want to check out the various jobs available in audio production and engineering.