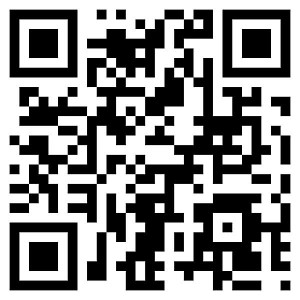 What are QR codes? To a marketing specialist or business owner looking to increase their market share, QR codes could be a major marketing tool. If you are in the process of earning your marketing degree, or you are simply looking for tutorials to teach you how to market your small business more efficiently, this article can help teach you why you need to learn about QR codes for the sake of your future career or your business. Read on, and learn what QR codes actually are, and why they have grown in popularity in the recent years.
The Brief Definition of a QR Code
A QR code, which is short for Quick Response Code, is a 2D electronic or printed barcode that can be scanned by a smartphone or device to give the user easy access to information. The process of placing a QR code on a mailer or product to direct a smartphone user to mobile application or webpage is often referred to as mobile tagging. Mobile tagging has become an extremely popular way for marketers to use the power of mobile marketing to their advantage.
Types of Quick Response Codes
There is more than just one type of QR code that you should be familiar with if you plan on implement mobile tagging as one of your marketing tactics. Static codes, which are the most popular type of QR code, are used to provide a general audience with information. These codes are found on billboards and posters, as well as other advertising materials. Another type of QR code is the dynamic code. These codes are less popular but offer the user more functionality because each code can be edited to target a specific reader. If your goal is to use personalized marketing to attract new clients or retain existing clients, dynamic codes do just this and generate higher conversion rates, according to the online company TechTarget.
Related Resource: Including Social Media in Web Design
How Can You Use QR Codes?
Quick Response codes are fairly new in the world of marketing, but so is mobile marketing. While both of these tools and platforms are new, they are becoming one of the most popular ways to market to a modern consumer. There are a number of ways that you can use a static or dynamic QR code so that smartphone users can access information or find your website. One popular use is to print a code on your business cards so that the user can see your professional resume. Another popular use involves contests, which encourage clients to participate by visiting specific locations. If you are selling homes, you can even put a QR code on printed materials and for sale signs so interested buyers can see the property details.
QR codes may not look like more than white or black squares, but they are a great tool to keep your website up to date and your brand in the public eye. If you are blogging or trying to market a new service that you offer, you can be innovative with these codes. Let today's consumer use the mobile device that they have attached at their hip, and you will gain a competitive advantage no matter how small or large you are. Think of all the ways you can use QR codes to market your business. The possibilities are endless.