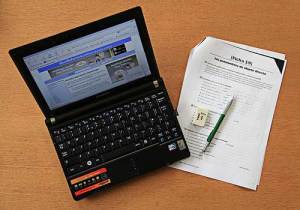 A lot of statistics show that copyediting jobs are becoming scarce due to the slow-down of the print media industry, but what these statistics don't show is that, with a little work, you can still get a job as a website editor. The job skills of a website editor are similar to those of a print media editor, but as with most online jobs, website editing requires a particular set of skills suited to the Internet. In addition to a bachelor's degree and experience writing, editing and proofreading, you need to be able to show a little imagination to be considered for a Web copyediting job, with so many other applicants competing for it.
Website editors are the last critical eye to see a piece of written material before it's published, so they have to pay close attention to detail. If an editor fails to catch a mistake before publishing a piece, the mistake goes out to the readers. There are usually lead editors, section editors and line editors working above copyeditors at large websites, so website editors tend to work under pressure. Depending on the type of website you work for, you may have to manage several projects at once, each with its own deadline, as well as the demands of supervising editors.
What Degree and Skills Does a Website Editor Need?
Copyeditors usually have journalism or English degrees, but a degree in the subject of your writing may be an even better one to have. For example, if you work for a science website, a degree in biology can help you envision the type of content you should be approving when it reaches your desk or inbox. Another important skill to have is a strong familiarity with English spelling, grammar and good writing practices in general. When you apply for a copyediting job, you may be asked to take a written test to make sure you thoroughly understand the rules of grammar. It's a good idea to test yourself beforehand to see if you have as firm a grasp you think you do as the tests you take at job interviews can be tricky.
In addition to general copyediting skills, you need Web publishing skills, such as basic HTML programming and Web-design software skills. The more Web-related skills you can put on a resume, the better off you'll be. Once you have your degree, skill set and resume taken care of, you need to go about acquiring experience. If you start out working for a large news or entertainment website, you will probably start working part time or as an assistant editor. You can supplement your income by picking up freelance editing work at websites that fulfill contracts for Web content, such as Demand Studios or About.com.
Salary and Job Prospects for Copyeditors
According to the U.S. Bureau of Labor Statistics, there isn't supposed to be any growth in editing jobs over the next decade. This data takes into account editors in print media as well as in Web media, so the slow-down in the print media industry could offset the growth of Web journalism. In 2012, the median annual salary of editors was $53,880.
Related Resource: HTML Coding
Although newspaper and magazine subscriptions have decreased over the last decade, people haven't stopped reading news or magazine articles. If you're comfortable working over the Internet, get a job as a website editor and take advantage of the changes in the journalism industry.