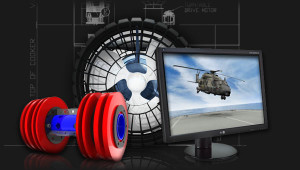 While it isn't always easy to get a job in animation engineering, the job is very exciting and rewarding. Animation engineers are involved in every aspect of creating and controlling animated objects and creatures. Continue reading to learn how to break into this creative field that combines art and technology.
What are the Education Requirements?
Anyone working within the animation industry will generally have a bachelor's degree in animation, computer graphics or programming. Students should take traditional art classes, such as sculpturing and painting. They can also take classes in game design, interactive media and film production.
What Skills are Needed?
The animation industry needs talented artists who have an excellent understanding of conventional art concepts, such as light, color and texture. They must also have superior technology skills because most of their work will be with computer equipment and software programs. They should also have solid communication and interpersonal skills because they must continually work with a team and accept constructive criticism and feedback. Animation engineers must have excellent time-management skills because of long work hours and constant deadlines.
Multimedia Animators
Most animation engineers begin work as a multimedia animator or animation programmer, according to the Bureau of Labor Statistics. Multimedia animators use advanced, interactive software programs to create graphics and illustrations. They perform in-depth research to create realistic designs, historical objects and imaginative creatures. They work with the animation team on specific projects for a visual effect, such as for a commercial, or to create a computer game or animated film. Multimedia animators usually concentrate on a certain media medium. That is, certain animators work with mobile app games, PC games or console games. Conversely, others work in the TV or film industry. They also specialize in certain areas, such as background design, character building and CGI green or blue screen work. Animators use complex software programs to design their projects while animation programmers rely on code. In fact, certain animators prefer traditional methods, such as drawing, but use special computer equipment to digitize their creations.
Internships and Apprenticeships
Interning is a great way for students to get their foot in the doors of major companies. For example, Disney Studios offers different internships and apprenticeships. They offer three, six or 12 month paid internships for recent graduates. Apprenticeship and internship opportunities are available in character development, such as modeler or animator, and world crafting, such as lighter and effects animation artist. There is also story development, production management and even technical director opportunities available. On the other hand, Pixar Studios also offer internships. For instance, they offer art and animation internships for college students. Pixar looks for animators who have depth, breadth and the ability collaborate. Pixar on emphasizes that their animation artists and technicians must be able to realistically bring a character to life. This means that the animation engineer must be able visually create both motions and emotions.
Career Recommendations
Animation engineers should obtain a formal education while building up a professional portfolio. Because the gaming, TV and film animation industries are highly exclusive, students should also focus on networking, volunteering and honing their technical skills. They must be able to demonstrate their reliability, animation prowess and creative genius to skeptical studios.
Related Resource: Animation Engineering in Video Game Design
To review, engineering engineers often start out as animation assistants or designers. However, internships and programs are available after graduation from college. Since not just anyone can get a job in animation engineering, students must have the right interpersonal and technical skills.