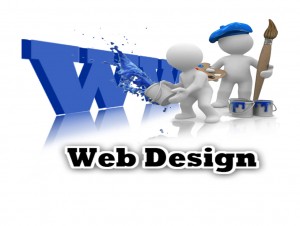 As society increasingly becomes intertwined with the internet, digital communication, and computer-driven processes, professionals interested in combining art with technology have many considerations to specialize Bachelor's degree in web design programs to fit goals. The field of web design is diverse with many potential options for career paths, and these specializations can prepare graduates for a specific area.
Web Design Degree Curriculum
Many of the courses a student in a program for web design will complete are common across the numerous options at universities, colleges, and art institutes around the country. These courses provide students with a foundation of skills in various areas, including a solid understanding of computer systems, computer applications, and computer-aided design. Common courses include networking, operating systems, and internet architecture.
Students in a web design programs are able to determine which area of the field is most suited to their interests. Additional information on these areas can be found at the American Institute of Graphic Arts. There are many programs in web design that offer students the option to specialize a degree and complete advanced coursework in one type of design.
Graphic Design, Web Development, and Design Management
In specializations that are related to graphic or interactive design, students take courses including embedded video, vector-based illustration, 3D modeling, visual design, typography, digital imaging, and usability principles. Web development students, as well as graphic design students, might also complete courses in Web page scripting, multimedia programming, database integration, web accessibility, and dynamic web site development.
This background and knowledge prepares graduates for positions as a graphic designer, visual designer, print production specialist, and web designer. In addition, many programs have options to specialize in the management of these areas, and graduates will gain skills needed to pursue positions such as art director and creative director.
Related Resource: Starting a Web Design Firm
Game Programming
Specific courses in this specialization are likely to include level design, visual development, video game design, principles of prototyping, affects animation, 3D modeling, and character design and development. Students are prepared to design video games, video game consoles, web-based game applications, and more.
Game design prepares students for work with video game and web application companies in positions such as game designer, object planner, storyboard artist, illustrator, GUI designer, level editor, graphics programmer, and action scripter. In addition to positions with video game development companies, web design graduates with a specialization in game programming also often qualify for positions in advertising, teaching, and software industries.
Animation
Courses include categories in both artistic development and technical training with specific applications and technology. Examples include principles of animation, digital editing, cinematic storytelling, character design for animation, digital compositing, and web animation. Students will complete additional courses in pre-production and production techniques, storyboarding, animation optimization, motion graphic design, photography, and imaging.
From film studios to software companies to advertising and marketing firms, designers with a specialization in animation might pursue positions such as motion graphics designer, producer, animator, multimedia designer, technical artist, or concept artist.
The need for qualified professionals to design everything from web pages to animated films continues to grow. With options to specialize Bachelor's degree in web design programs to a specific area of the field, design professionals can find a rewarding position in an in-demand career.