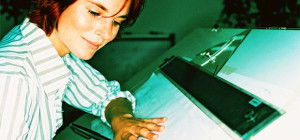 If you would like to be a part of the gaming industry, you might be interested in learning if there is a degree needed to be a storyline writer for video games. Fans of video games can appreciate it when a game has great game-play features and comes with a great story to back those features up. A great script writer is able to work as a contributing team member while they use their expansive imagination to develop characters, scenes, back story, event triggers and more. While having an imagination is a requirement, it takes a lot more than an imaginative mind to enter the industry as a script writer. Here is your guide to choosing the right degree program if you want to compete for a job in this highly competitive industry.
Earning a Bachelor's Degree Specific for Entertainment Writing
You cannot earn a degree as a general writer and expect to land the first role that opens up. If you would like to generate attention and learn what you need to know to become the best creative writer possible, you should get a focused degree. One of the popular majors that you can select now is a bachelor's degree in Fine Arts with a focus in creative writing for entertainment.
There may be a variety of different titles for this type of degree, but the purpose behind the degree is all the same. The degree will teach you the elements of creative writing, how to storyboard, animation, visual thinking, techniques for scriptwriting, mythology, literary genres and more. Once you complete the program, you should be skilled and well-versed in writing for all types of different entertainment genres.
Earning a Degree in Video Game Development
Another option, if you would like to earn a degree specific to the gaming industry, would be for you to major in video game development or a related area. The previous degree will prepare you to work in all areas of entertainment, but a gaming degree will only focus on the skills you need that pertain only to the industry and not to entertainment as a whole. Since there are not many jobs in gaming that are calling for dedicated script writers, it can be very helpful to learn many different skills so that you can wear many hats to get hired by a game developer. In addition to being a script writer and plot developer, you will learn level design skills, programming, and more skills that the leading gaming companies are looking for, according to Bioware.
Who Should Look for a Job as a Gaming Storyline Writer?
Not just anyone can succeed in the gaming industry. If you want to land a position in the fastest growing area of entertainment, you will need to have a passion for it. Gaming writers are gamers at heart. They possess the creativity they need to write something unique and the eye for detail that is needed in a industry where fans are not afraid to pick apart the product publicly. If you do not possess the inherent skills you need to write and the passion you need to drive yourself forward, you should look for another calling.
Related Resource: Java Script
You need to know how to network and be committed to attaining a formal education if you want to get your foot in the industry, according to Artistry in Games. While the job outlook in video game design and script development is not high, with the right training and level of skill it is not impossible to breakout in the industry. If you have a vivid imagination that you want to put to use, you should pursue the degree needed to be a storyline writer for video games to get started.