The schools included on this list of top 10 best online Web Design Degrees and Web Development degree programs offer students the flexibility to pursue their educational goals at a time that is convenient for them. They offer the same curriculum to students studying off campus as for those who are attending classes on the school grounds. Flexible scheduling allows learners to pursue the requirements for a degree while fulfilling work and/or family responsibilities.
Recommended Web Design Programs
1. International Academy of Design and Technology – BS
2. Rasmussen College – Associate's
Ranking Summary
1. International Academy of Design and Technology – BS
2. Franklin University – BS
3. Colorado Technical University – BS
4. DeVry University – BS
5. Rasmussen College – Associate's
6. Kaplan University – BS
7. Capella University – BS
8. Baker College – Certificate
9. Champlain College – Certificate
10. Full Sail University – BS
Ranking the Top 10 Best Online Web Design Degree Programs and Web Development Degrees
#1 International Academy of Design and Technology
Executive Summary
IADT offers Associates' and Bachelors' degree in Web Design & Development. The school is accredited by the Accrediting Council for Independent Colleges and Schools (ACICS).
Tuition
Tuition cost for an Associate's degree program is $32,200. The Bachelor's degree program costs $63,000 for the 180 credits required to obtain a degree.
Unique Features
Students who choose IADT receive a well-rounded education in web design concepts. The courses at this online web design school also help students to develop their critical thinking and communication skills.
#2 Franklin University
Executive Summary
Over 80 percent of Franklin University students are enrolled in online classes. The school provides one-on-one personal development coaching for all students at no additional cost.
Tuition
This program costs $440 per credit hour. The tuition for a 124-credit degree is $54,560.
Unique Features
Students enrolled in the Web Development degree program at Franklin can choose to enroll in a joint program where they take courses which serve as electives for either a Masters in Business Administration (MBA) or Master's degree in Marketing and Communication.
#3 Colorado Technical University
Executive Summary
CTU offers a Bachelor of Science in Information Technology (BSIT) with a specialization in web development. This program focuses on presentation and usability of commercial websites, including multimedia elements. Students use Dreamweaver and other standard industry web development applications.
Tuition
The total cost of tuition and fees for this Colorado Technical University online web degree is $59,800.
Unique Features
Examples of areas where students can focus their learning include mobile web design, emerging media and technology, and 3D virtual worlds.
#4 DeVry University
Executive Summary
Students interested in attending DeVry University can choose from an Associate's degree in Web Graphic Design or a Bachelor's program in Web Design and Development.
Tuition
The cost to attend Devry University online is $39,305-$68,106, depending on whether the student chooses an Associate's or Bachelor's degree program.
Unique Features
Students can access their online learning platform on a 24/7 basis. They can contact each other and their instructors by e-mail and live chat. Companion discs are available on CD-ROM to supplement online lectures.
#5 Rasmussen College
Executive Summary
Rasmussen is a private school which is accredited and well-respected. The Associate's degree in Multimedia Technologies with a specialization in Web Design program is taught by instructors who have industry experience.
Tuition
The cost of attending Rasmussen varies, depending on where the student lives. For example, students based at the Ocala, FL campus, will pay an estimated $12,620 in tuition and fees annually. (Source: College Navigator)
Unique Features
The cost of pursuing this degree online from Rasmussen includes specialized software to use for assignments, as well as a VisTablet for drawing. Graduates have the option of transferring credits to the Digital Design and Animation Bachelor's degree program if they wish.
#6 Kaplan University
Executive Summary
Kaplan offers a Bachelor's degree in Information Technology with a specialization in Web Development. This school has been ranked as one of the top online universities in the country.
Tuition
The cost of tuition for this degree program is $54,900.
Unique Features
Students enrolled in this program may be able to get credit for prior learning. A portfolio development course is available, and participants submit samples of their work and information about their life experience in a portfolio for consideration.
#7 Capella University
Executive Summary
Students learn to develop websites, databases, web applications, and more.
Tuition
Tuition is $305 to $360 per credit.
Unique Features
Courses include fundamentals of website design, advanced web design, web application development, software design and modeling, and more.
#8 Baker College
Executive Summary
Baker College is accredited by The Higher Learning Commission of the North Central Association of Colleges and Schools. An online Bachelor's degree in Web Development is available from the school.
Tuition
This school charges $210 per quarter hour of credit, making it one of the most affordable online web development degree programs available. A total of 189 quarter hours are required to graduate, bringing the cost of tuition to $39,690.
Unique Features
Students at this web design school have the flexibility to log in at any time to read lectures and participate in discussions. Previous lectures, discussions and comments are archived and can be accessed by current students.
#9 Champlain College
Executive Summary
Champlain College has been recognized as one of the leading up and coming schools in the nation, according to US News & World Report. It has been offering online courses since 1993, and has given students the option of pursuing a degree completely online since 1996.
Tuition
Students taking 12 or more credits pay $7,697.50. Part-time students taking fewer than 12 credits are charged $559 per credit hour.
Unique Features
Courses offered by this school are offered in seven-week increments. As long as weekly assignments are completed on time, students can work on their degree at any time of day or night.
#10 Full Sail University
Executive Summary
Full Sail specializes in offering programs for people interested in a career in the entertainment industry. Its Bachelor's degree program in Web Design and Development is not cheap, but students get a well-rounded education in their field.
Tuition
The cost of tuition for an undergraduate degree program from this school is just over $80,000.
Unique Features
Students enrolled in this program study web design and development for Internet sites, as well as cell phones and PDAs. The curriculum also includes courses in communication, personal finance and creating a portfolio for prospective employers or clients.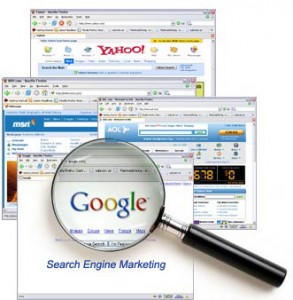 For more information, see the Web Design Schools home page.
This concludes our ranking of online web design schools and online web design programs.