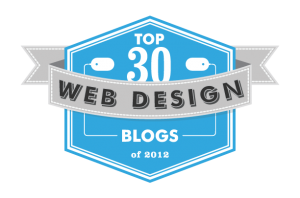 By 2020, it is projected that the field of web design will grow by 22%. This faster than average growth speaks to the need for useful and dependable resources for those working in this popular field. The following guide contains 30 web design blogs that aim to aid the reader in becoming a successful web designer.
Web Design Tutorial Blogs
1. Web Design Ledger: This well-rounded web design blog is loaded with free fonts and layout tutorials.
Highlight: 21 Inspiring Examples of Typography in Web Design
2. Hongkiat.com: This site shows the user how to use Photoshop to create a wide range of website layouts.
Highlight: Working With Bootstrap Plugin: Modal Window
3. 1st Web Designer: A blog providing a steady stream of free resources with accompanying tutorials to show you how to use them.
Highlight: From Failure To Success – How Three Freelancers Learned From Their Failures and Succeeded
4. Web Designer Depot: This colorful addition to the list has information on everything involved in creating the perfect webpage.
Highlight: How to Use the Fullscreen API
5. gomediazine: Packed with design insights and tutorials, this online magazine is a great place to find information and listen to helpful podcasts.
Highlight: Ampergram: Capture. Tag. Type. Share.
Blogs from Professional Web Designers
6. Smiley Cat: The online home of designer Christian Watson helps you stay current on web design developments and e-commerce.
Highlight: Web Design Trends to Help You Spring Clean Your Resumé
7. Veerle's Blog: A graphic designer from Belgium gives an artist's input on the world of web design, as well modern home design and Belgian graphic design.
Highlight: Getting started in Illustrator
8. Andy Sowards: Andy Sowards brings his readers a bright spin on the art that is web design. He mixes his knowledge of art and coding to present an excellent result.
Highlight: 50+ Epic Toy Photography
9. Just Creative: A specialist in logo and brand identity design, Jacob Cass shares his advice on becoming a successful web designer.
Highlight: Coworking Explained & How To Make It Work for You
10. Web Designer Wall: Toronto-based web designer and illustrator Nick La keeps you up to date on today's web design trends.
Highlight: Setting Breakpoints in Responsive Design
Web Design Inspiration
11. Colour Lovers: A wash of beautiful color photography and art, this blog teaches you how to best incorporate color into your projects.
Highlight: Amazing Fractal Patterns Found in Nature
12. The Design Inspiration: Hundreds upon hundreds of pictorial examples of great web and logo designs along with articles that will get your mind spinning with creativity.
Highlight: 20 New Creative Products You Must Get
13. Fuel Your Creativity: Inspiration for and by other creative types, including plenty of freebies to get you started.
Highlight: An Interview with Designer and Illustrator Benjamin De Cock
14. Abduzeedo: A plethora of creative material to get you started on your next design project, including tutorials and interviews with professionals in various design fields.
Highlight: Logo Design: Labyrinths And Mazes
15. Fubiz: Mind-stirring images and daily inspiration that will help get your creative juices flowing.
Highlight: Macro Soap Photography
Web Design Firm Blogs
16. Weboritm: The blog of Weboritm, a full service design agency dedicated to helping their customers grow their business.
Highlight: Virtual Fitness Trainer
17. Vandelay Design: This company offers advice as well as high-quality, free WordPress themes.
Highlight: Comparison of WordPress Theme Clubs
18. PixelSpoke: Strategies and data on web development and design. This blog is perfect for someone looking for information on the business end of the field.
Highlight: If you build it, they might go away
19. Spinx: A digital agency led by a team of web enthusiasts and business professionals who provide turnkey solutions for their customer's web design needs.
Highlight: Is it Necessary for Small Business to Have a Mobile App Development?
20. Mad Wire Web Design: This Colorado-based design firm is committed to providing its customers with excellent services and an amazing end result. Also check their webpage for advice and job opportunities.
Highlight: So Many Big Commerce Templates Available Today…
Web Coding Blogs
21. A Web Coding Blog: Started in 2011, this blog serves as a liaison between the blogger and his reader. Look for step by step guides on various coding projects.
Highlight: How To Make an Android Home Screen Widget Update Only When Visible
22. Coding Horror: Coding Horror is a humorous yet informative blog about programming and technology from coder Jeff Atwood.
Highlight: Web Discussions: Flat By Design
23. A List Apart: An important resource blog for people who make websites from A List Apart Magazine.
Highlight: The Era of Symbol Fonts
24. Net Tuts Plus: This popular coding blog provides a plethora of web development tutorials for the novice beginner to the advanced professional.
Highlight: Relational Databases for Dummies
25. Cats who Code: This "100% animal friendly web development blog" aims to make web development easier and more enjoyable by providing helpful advice and useful tutorials.
Highlight: Super Useful Online Tools to Make JavaScript Development Easier
Web Design Resource Blogs
26. Smashing Magazine: By far the most popular blog in the world of web design, Smashing Magazine is at the forefront of a rapidly growing field. Not only will you find updates on every web design based topic you can think of, but also places to buy books and a job board, too.
Highlight: Communicating Complex Ideas With Comics
27. Web Resources Depot: The goal of this blog holds true to its name. Visit every day to find new and useful resources for your current project, or search for tutorials and easy tricks to bring your web designs to the next level.
Highlight: Formula.js – MS Excel Formulas Brought To JavaScript
28. Bitt Box: Not only is Bitt Box a great resource for free web resources, but they also alert you of sales going on in the web design field. Also, take their online course on web development and see your business become a success.
Highlight: Need Vectors? 3200+ Royalty Free Vectors!
29. Tutorial 9: With an endless list of tutorials and downloads, wandering onto this site might have you surfing for hours. Read articles on web design or submit your own links and share your design knowledge.
Highlight: Basics of the Mesh tool in Illustrator
30. Design Shard: Design Shard was started by professional web designer Max as a way to contribute his skills to the design community. Read up on the latest design news or stop by for the freebies.
Highlight: 18 Free Hi-Res Paper & Cardboard Textures